Our Global Family: Mara
Bega qwa Bega (Shoulder to Shoulder) with Tanzania
We are linked with Mmazami School through the partnership between Leeds Anglican Diocese and the Diocese of Mara in Tanzania.
The link is about:
Friendship - through visits and communication
Prayer - we pray for each other
Practical Support - in whatever way we can
Through this link, we live out our vision 'Together in Faith, Hope and Love'
Friendship
In February 2017, Mrs Skinner had the privilege of visiting Mmazami and several other schools in the region to learn more about life there.
We have also had the pleasure of welcoming members of the Mara Diocese Education Team to our school.
Mrs Skinner sums up the experience in her report and video:
Prayer
In assemblies, we remember our family in Mara by saying: 'Bwana Asifiwe' (Swahili for 'Praise the Lord') which is a common greeting.
In our curriculum, we make links to life in Tanzania and think about the lives of the children there.
Life in Mara
Christmas is a great time in Mara. It is widely celebrated by both adults and children of all ages. It is a special time for renewing people's faith. It is a time of great joy, children are bought new clothes and shoes. Churches and homes are all decorated with flowers, tree leaves and special brightly coloured pieces of fabrics. Choir rehearsals and dancing takes place in most of the schools and children really enjoy this.

On Christmas day special meals are prepared, usually this would be rice and chicken. A few parents (those who can afford it) buy their children sodas, juices or sweets. Also some children make their own toys to play with or to give to their friends.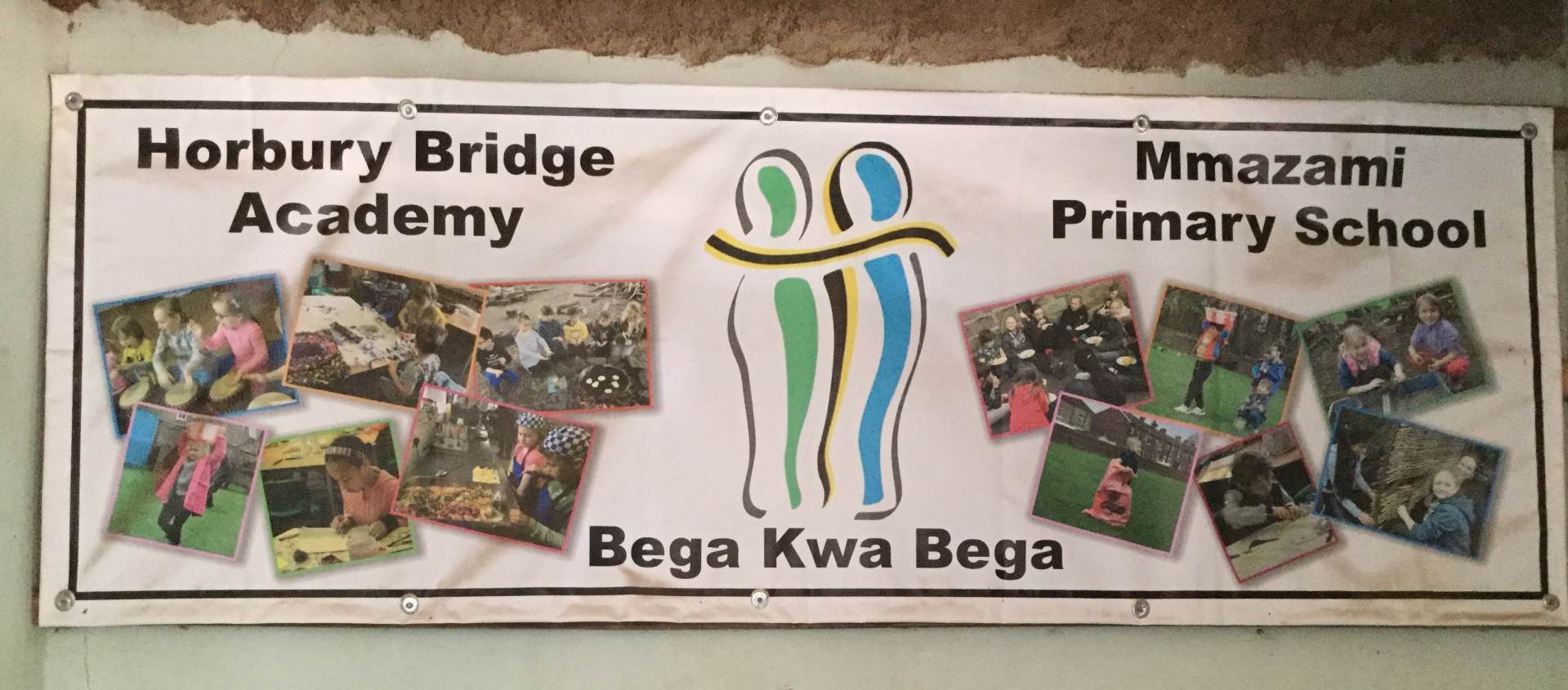 Supporting Mara
November 2019: Our young leaders held a 'mini fair' this year to raise money and awareness for Mmazami School. Prior to the event, the children held meetings to discuss plans and ideas to make the event a success. As always we had received amazing support from our parents and the children raised £130.00.
At Harvest, we supported the 'Water for Life' project to bring clean water to Mmazami School by building a water tank.
Our 'Buckets of Change' class challenge and our games and stalls event also raised money, bringing the total raised by both school and Church to over £1000.
Thank You!
From this......
....to this
Spring 2019
Mmazami now has some electricity due to government funding. Our latest fundraising has enabled the school to buy a computer and printer which will help them prepare end of term exams- previously teachers wrote these on blackboards for the children to copy into books.