Our Global Family: Fairtrade
Our Fairtrade work helps us think about our Christian value of 'justice'.
In Summer 2018 we became a FairAchiever School - the highest of the Fairtrade School Awards. A group of year 6 children joined together to become the Fairtrade action group and led a number of specially focused activities.
These included a pupil led assembly, a Bake Off, a special lunchtime with a Fairtrade menu and games, a playground quiz for parents, a visit to Leeds Fairtrade conference, and a visit to the Over 50's club to take them some baked treats.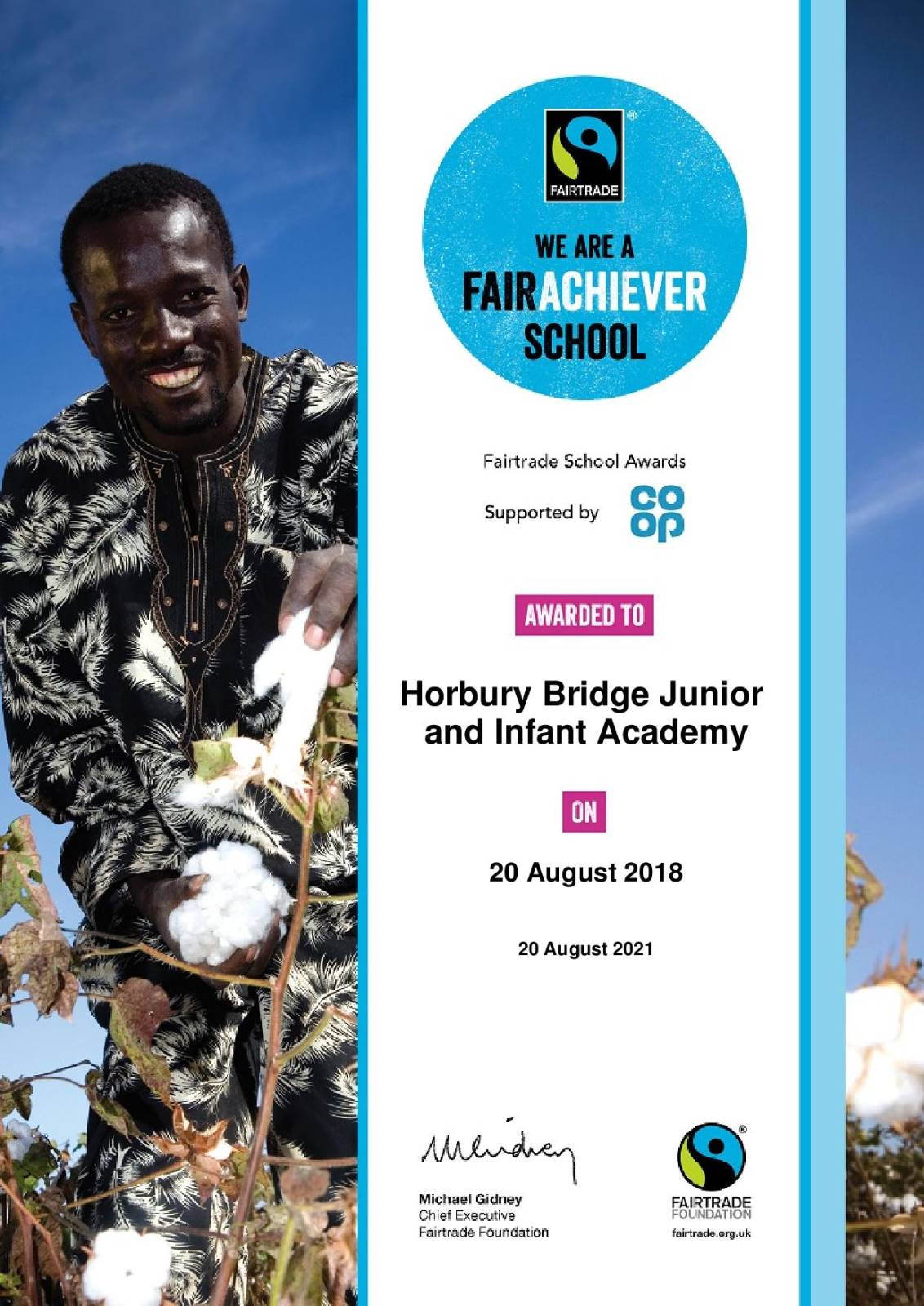 Schools Fairtrade Conference
As a FairAchiever school we attend the Leeds Development Education Centres annual conference at Leeds Civic Hall each year.
This year a group of our Young Leaders attended and as well as hearing from local politicians also heard how the Co-op source ethical goods for sale.
They took part in a number of workshops that added to their knowledge of fair marketing and also gave them some ideas how to hold their own Global Goals conference.
Fairtrade and Global Celebration
We are looking forward to taking some of our Young Leaders to present the the Fairtrade and Global Celebration in March 2020.